leading digital marketing agency
Digital Visibility Concepts
Your Number One Digital Marketing Provider
BestSMBSolutions, BestPPCAgencies and BestSMOAgencies all recognize that DVC is the Number One Digital Marketing Agency for your Digital Visibility Needs!
Turn Your Website Into Your Best Salesperson!
Any business owner who doesn't:
Have the time to do an outstanding job at marketing their business services; or,
Have the requisite marketing expertise to do an outstanding job of marketing their business services themselves.
It is a ground up NEW website that is written and designed to market your business' services to your best prospective customers.
Superior Conversion
Our direct response professional copywriters write the website copy for up to 5 pages.
SEO Friendly
Our SEO team will research and provide the best long-tail keywords to capture maximum relevant, organic search engine traffic.
Designed and Built by Marketing Professionals
Our professional marketing web team perfectly infuses the work from our professional copywriters and SEO experts with the best photos and designs for your up to 5 page website.
Go live in as little as 3 weeks
Then we turn your New Website Live so your best new salesperson can present your business 24/7, 365 days a year with your best sales materials to your best prospective customers.
What do I get after that?
State-of-the-Art Business Website Functionality
Best In Class Customer Support
Basic SEO Website Services
Dedicated Performance Hosting
Ongoing Website Maintenance
State-of-the-Art Business Website Functionality
Because your New Marketing Website is built on the DVC website platform, you have access to great business-related functionality at a fraction of the cost if purchased separately. This functionality includes:
Email Marketing System
Unlimited emails sent out to up to 5,000 subscribers.
EVERY BUSINESS SHOULD BE USING EMAIL MARKETING TO REACH OUT AND STAY CONNECTED TO BOTH PROSPECTIVE AS WELL AS CURRENT CUSTOMERS.
Here are some of the email marketing service monthly costs in comparison:
Constant Contact: $95 / month
Mail Chimp: $90 / month
Send In Blue: $65 / month
If you need to send more than the included 5,000 email subscribers per month, we have upgraded plans too.
If you need DVC to design and build an email campaign for your business, we have upgraded plans for this too.
Booking Calendars with Email Alerts
Potential customers can schedule appointments with your sales team directly from your New Marketing Website.
Progressive Web Application
Turns your New Marketing Website into an App that can be installed on the home screens of mobile devices and functions as a native app with push notification capabilities.
Best In Class Customer Support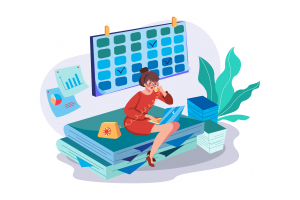 Dedicated US Based Customer Success Manager ("CSM")
No Tier 1, Tier 2, Tier 3 Foreign Support… No way!
Save your time and sanity because at DVC, one call and you get to speak with your dedicated US based CSM to handle all of your business website and marketing needs.
Your assigned CSM knows you, your business, your targeted customers, your website, your marketing, and your market.
All you ever have to do is pick up the phone or email your dedicated CSM whenever you need anything.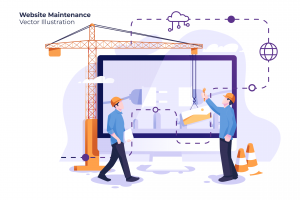 Unlimited Minor Website Changes
Need your hours of operation changed? No problem. Just call your CSM and it's done.
Need a photo replaced? No problem. Just call your CSM and it's done.
Need your address changed? No problem. Just call your CSM and it's done.
Need some copy changed on your site? No problem. Just call your CSM and it's done.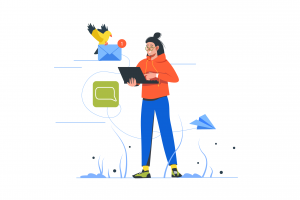 After-hours support
24/7 after-hours support via email and chat. Guaranteed 1-business hour response time.
Basic SEO Website Services
Every month we will help bring relevant, quality traffic to your New Marketing Website through monthly Basic SEO services which include:
Page title optimization
Meta description optimization
Images (Alt texts, broken image checks and image size optimization)
Internal links (broken links check and redirects)
XML sitemaps creation and optimization
404 pages (not found pages) review and fixes
Robots.txt file creation and optimization
Monthly reporting
Bigger SEO Packages Available
If you are in a highly competitive space or market and need more SEO firepower to drive more quality traffic to your New Marketing Website, DVC has been providing state-of-the-art SEO services to US businesses for 15-years. We have upgraded SEO plans to help your business drive the relevant traffic it needs in any niche or market.
Dedicated Performance Hosting
We host your New Marketing Focused Website on Our Servers. What exactly are the benefits of DVC hosting my website?
Our servers are dedicated, meaning that only DVC Marketing Clients sites are hosted on them
We are not a hosting company, and do not sell our dedicated server services to hundreds of thousands of businesses like the big hosting companies do. So abundant server resources are always available to your website so pages load faster which always helps with your Google rankings. (Nothing can crash your hard-earned 1st page Google rankings faster than a website that doesn't load pages up to Google's high standards.)
Our servers are high-performance with super-fast processors and giant memory resources. Again, super-fast page-loading speeds helps with Google rankings.
We provide the generous amount of up to 10GB Disk Space for your website which is ample space for 99.9% of our client websites.
Ongoing Website Maintenance
We maintain your New Marketing Website. Properly maintaining a website is vitally important in today's world, and ALL WEBSITES NEED TO BE PROPERLY MAINTAINED.
Here's why?
Hackers, spammers, viruses and malware is rampant on the internet today. And the damage that they can do if your website is not properly secured can and will cost you thousands of dollars when your site is eventually attacked. Not to mention the stress and additional time and energy to fix a hacked website. It could potentially destroy your business.
All WordPress (DVC only builds on this platform because it is the best website platform available) websites are the primary targets for attacks.
What does it mean to be Properly Maintained?
Daily Website Update Scans & Fixes: Your website is monitored daily for any updates to your WordPress version, as well as all third-party website plug-ins. Any and all updates are made within 24-hours of a newer version being released.
Daily Website Backups: In the unlikely event that your New Website is the target of a successful attack, DVC can simply restore the most current version of your website because we do daily backups of all of our Client hosted sites
Domain Management
We manage your business domain as well if you want us to. No more worrying about whether you need to renew your domain, or how to change the domain related settings such as pointing to the proper servers. DVC handles it all flawlessly.
Hire Your Best Salesperson Now For Just:
$99995 To Start + $24995 per month
Ecommerce Add-on
Up to 20 Products Uploaded**
Cart Checkout Process
Payment Integration
Woocommerce Platform
Add up to 5 More Pages
 Up to a thousand words of copywriting per page included
Add an Additional Page
 Up to a thousand words of copywriting per page included
Add More Products – Ecommerce
Add Up to 100 total products
Basic Custom Logo
5 Logo Designs and 1 Revision
Deluxe Custom Logo
Unlimited designs and revisions until you are fully satisfied.
Additional Professional Copywriting Services
Up to a thousand words of copywriting
1 Press Release with Distribution
** Included in this package is the importation and upload of a completed product list supplied by Client.
Why Work with Us
Most likely, you've been burned by digital marketing agency before and aren't seeing a profitable return on your marketing efforts. Right? Well, we can help. As an award-winning 360-service, we have heard it all. We know your phones are being pounded all day long from companies saying they can help you. The difference is you don't just hire us; you partner with us. We're driven by your success and will work day and night until we exceed your expectations.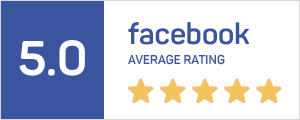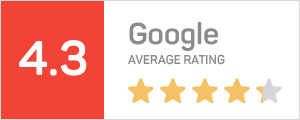 Recent Work
Kwame Sarfo
Brand Identity
Website Design & Development
SEO & Analytics
Social Media Generation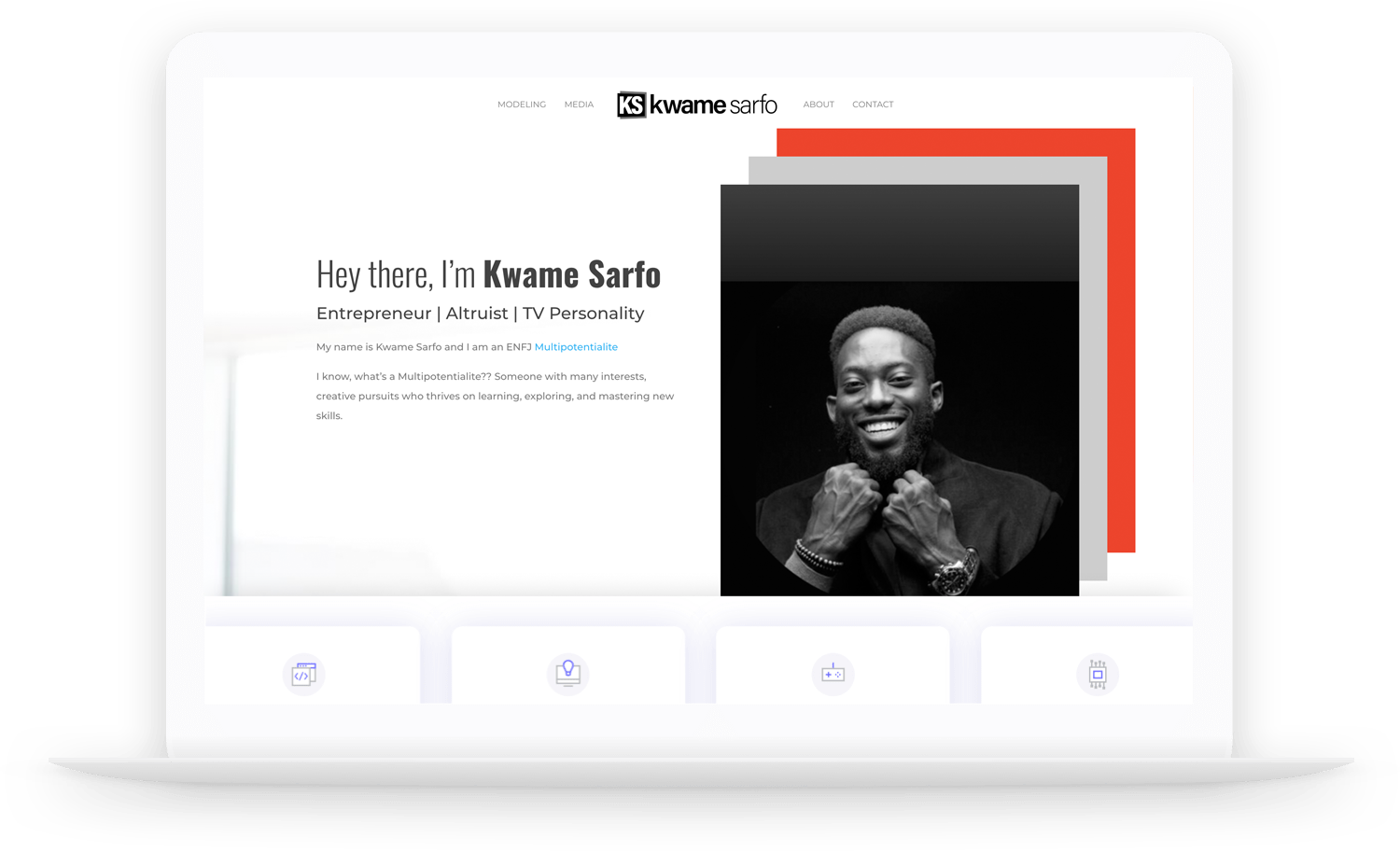 Awarded #1 Local SEO Firm
1000s of First Page Rankings
Over 3600 Satisfied Clients
U.S. Based and Staffed
Over 5 Years Experience & Counting
Seminars
Co-Hosted by Google

and Digital Visibility Concepts featured for SEM
Success with DVC

Silicon Valley
Los Angeles
Chicago
New York
Dallas
Let's Get Started
Ready To Make a Real Change? Let's Build this Thing Together!