leading digital marketing agency
Digital Visibility Concepts
Your Number One Digital Marketing Provider
BestSMBSolutions, BestPPCAgencies and BestSMOAgencies all recognize that DVC is the Number One Digital Marketing Agency for your Digital Visibility Needs!
HOW IMPORTANT IS
LEAD GENERATION
TO THE SUCCESS OF THE BUSINESS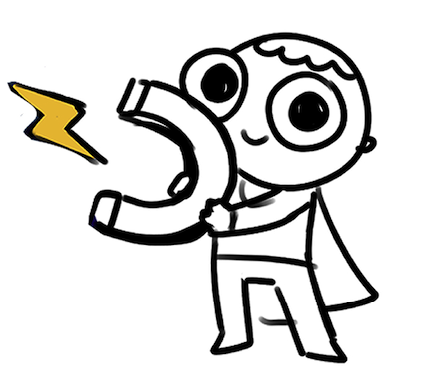 LET'S ASK BUSINESS EXPERTS WHO HAVE A COLLECTIVE NET WORTH OF OVER A BILLION DOLLARS…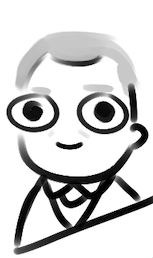 "WITHOUT LEADS, THERE ARE NO SALES, WITHOUT SALES, THERE IS NO BUSINESS"
ZIG ZIGLAR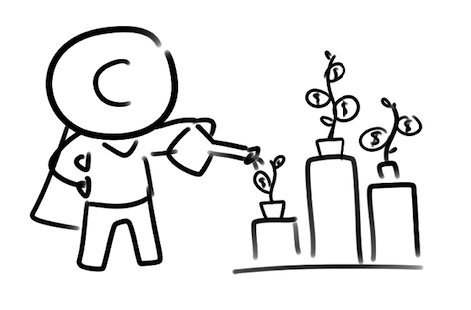 EVERY SUCCESSFUL BUSINESS UNDERSTANDS THE IMPORTANCE OF INVESTING IN LEAD GENERATION
SO WHAT IS THE LEAD GENERATION STRATEGY AND VEHICLE THAT WILL GENERATE THE ABSOLUTE  BEST ROI?
TO ANSWER THIS QUESTION LET'S TAKE A LOOK TO THE BUYER'S PYRAMID…
SO HOW MUCH BIGGER AND BETTER CAN YOUR LEADS BE IF YOU FOCUS ON THAT 97%?
INSANELY BIGGER AND BETTER
BUT
 TO BE SUCCESSFUL, IT REQUIRES THE FOLLOWING:

PATIENCE… 6-MONTHS MINIMUM TO REALLY OPTIMIZE A GREAT ROI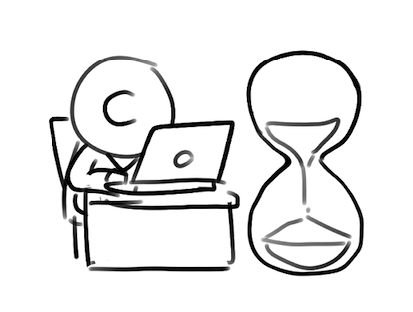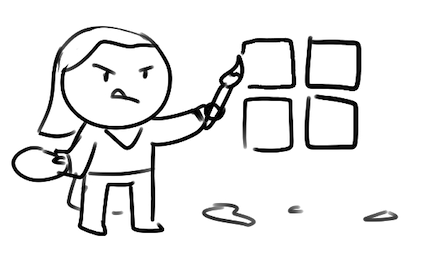 THE CREATION OF THE SERIES OF VALUE ASSETS THAT SYSTEMATICALLY BUILD TRUST AND DESIRE FOR YOUR PRODUCTS/SERVICES.

A TRULY DEDICATED AND SKILLED MARKETING TEAM IN A VARIETY OF AREAS (EXPERT MARKETING STRATEGIST, DIRECT RESPONSE COPYWRITER/S, WEB DESIGNER/S, COLD EMAIL MARKETING EXPERT/S, WEB DEVELOPER/S, GRAPHIC DESIGNER/S, ETC.)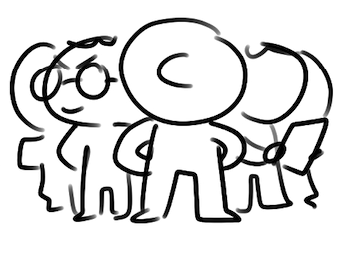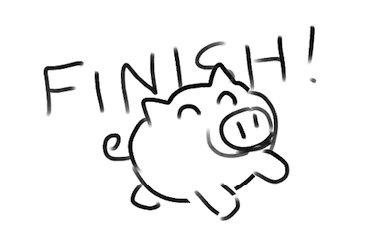 SUFFICIENT FINANCIAL COMMITMENT TO GET TO THE FINISH LINE.
HOW TO INCREASE LEAD FLOW TREMENDOUSLY AND COST EFFICTIVITY FOCUSING ON THE 97% OF THE PYRAMID?
SOLUTION: COLD EMAIL MARKETING
WHY?
1. COLD EMAIL MARKETING, IF DONE RIGHT, WILL WORK FOR YOUR BUSINESS; DRIVE UP THE COST BECAUSE YOU ARE BUYING IN AUCTION FORMAT. ONLY THE HIGHEST BIDDERS GET PLACEMENT. WITH COLD EMAIL MARKETING, YOU COMPETE BASED ON YOUR ABILITY TO CAPTURE ATTENTION. NOTHING ELSE.
WHAT IS
COLD EMAIL GENERATION?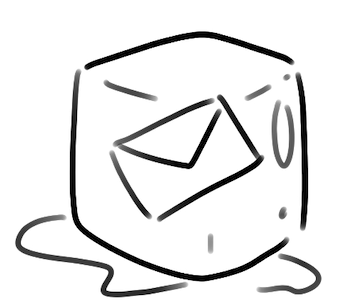 COLD EMAIL MARKETING ARE EMAILS THAT ARE SENT OUT TO "COLD" PEOPLE IN YOUR TARGET. BY "COLD" PEOPLE, WE MEAN PEOPLE WHO HAVE NEVER HEARD OF YOUR COMPANY, AND MAY OR MAY NOT ALREADY HAVE INTEREST IN YOUR PRODUCTS/SERVICES. IT IS DIFFERENT THAN "WARM EMAIL MARKETING" WHICH IS EMAIL MARKETING TO YOUR EXISTING CUSTOMER/CLIENTS, MEANING PEOPLE WHO YOU ALREADY HAVE A RELATIONSHIP. MAILCHIMP, CONSTANT CONTACT, AWEBER, MAILJET, HUBSPOT ARE ALL WARM EMAIL PLATFORMS.

HOW DOES COLD EMAIL MARKETING WORK?
We set up and use "marketing domains" to start contacting your target market with attention grabing emails.
We set up and use large numbers of email mailboxes to send high volumes of emails per day consistently.
We architech and build your lead magnet/s and delivery system that provides high value to those people who "opt-in". By "opt-in", we mean people who effectively raise their hands and say, "I want to know more."
We provide you with daily leads, monday through friday, via email such as soon as they are reviewed and verified. Each lead contains a name, email and phone number at a minimum.
DOES COLD EMAIL MARKETING WORKS FOR EVERY TYPE OF BUSINESS?
It doesn't work for every type of business. Fortunately for you, it works great for yours.
HOW DIFFICULT IS IT TO DO COLD EMAIL MAKETING?
It is very difficult to do it right. And you will only see results if you do it right.
CAN I GET IN TROUBLE BY DOING COLD EMAIL MARKETING?
IN A WORD, "YES"

but only if you don't know what you are doing.

every message DVC sends out on your behalf will be CAN-SPAM compliant… meaning you are legally able to send it.
This is also why we use marketing domains and additional mailboxes so that your primary brand cannot be damaged.
We manage every aspect of running the cold email marketing so that you have zero headaches. You just receive leads daily.
Here's how it works:
1. Sign up for the DVC LGM Program
2. We assign you a dedicated "Marketing Team" to help generate maximum lead flow and lead quality for your business.
3. We build a custom Lead Generation Machine for your business.
4. Once we double your lead flow and cut your lead cost in half, our services are completed.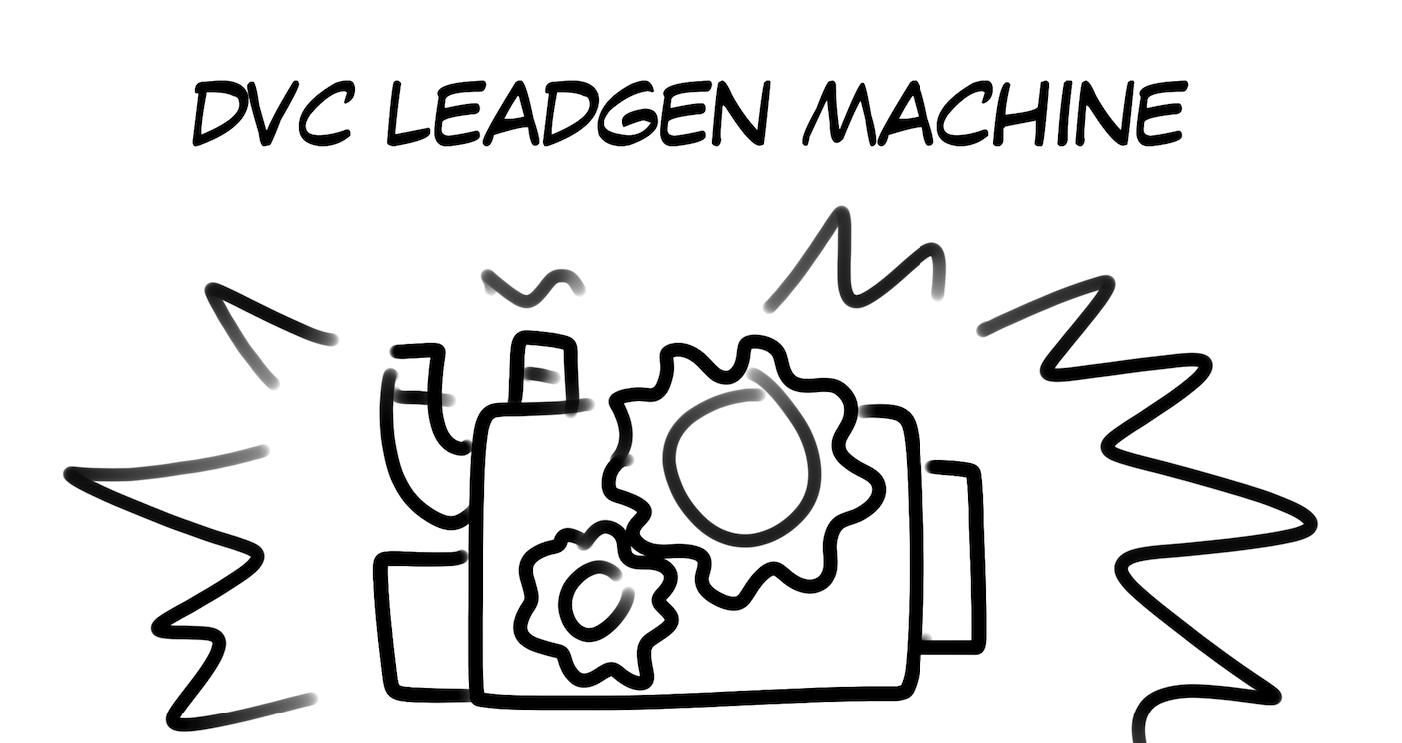 We will build a custom Lead Generation Machine for your business that will generate twice the leads at half your current cost (4X your current ROI).
Pay a
$9,997

one-time Set-Up Fee to start.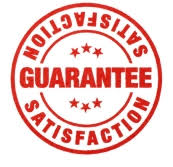 The DVC LGM Guarantee:
In the unlikely event that we can't double your lead flow at half the cost within 6-months, we will refund your entire Set-Up Fee.
(And you will have received quality leads for 6-months for free.)
The 2 LGM Program Possible Outcomes

We help you double your current lead flow at half your current cost per lead and our services are completed. You can then either choose to continue with us or not.
100% your choice and there is no obligation either way.

If in the unlikely event that DVC is unable to double your current lead flow at half your current cost per lead within 6-months of service, we will end our services and
promptly refund your $9,997 Set-Up Fee.
(Even in this case, the worst case, you will have received leads for 6-months for free.)
But, in either scenario, you are far better off than you are now.
How Much Does It Cost To Continue DVC LGM Program
Provided you wish to continue to receive our lead generation services,
you can select one of the following 3 monthly programs:
LGM
Silver
$4,997/Month
50,000 Emails per Month
LGM Gold
$7,497/Month
100,000 Emails per Month
LGM Platinum
$9,997/Month
 200,000 Emails per Month
How Do You Measure A 4X Lead Gen Increase (Double the Lead Output at Half The Cost)?

We average your last 3-months of leads
to determine your Current Lead Volume ("CLV") and Cost Per Lead ("CPL").

Once we double your CLV and half your CPL, then the DVC Lead Generation Machine program has been completed.
(In other words, we are incentivized to double your lead flow and cut your cost per lead in half as quickly as possible so we can get paid again.)
There is none.


But…
This program is only available while our seasoned Lead Generation Experts have the available bandwidth to take on new clients.
Once the team's availability is gone, LGM programs are no longer offered until such time as new marketing team experts are hired, properly trained, and pass our strict proficiency standards.
So if you are seeing this now, we still have availability.